Don't be Swayed by Those who Claim Social Security Benefits go to Undeserving Recipients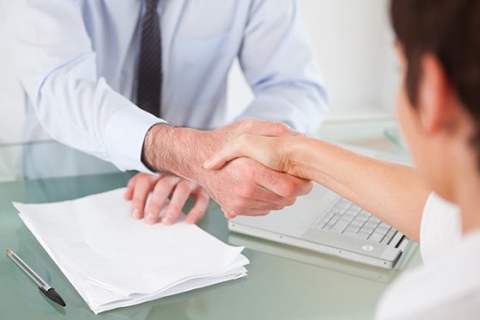 The following is a letter to the editor that was sent to the Kalamazoo Gazette.
I want to comment about misperceptions related to individuals applying for and/or receiving Social Security Disability benefits. Some people believe that if you cannot work due to medical problems you can just go on Social Security Disability. As an attorney who has handled Social Security Disability claims for individuals who have been denied those benefits, I can say it is not a matter of just going on Social Security Disability Benefits. It is a matter of proving you are entitled to receive those benefits.
Typically, a person is denied benefits after applying at a district office and then must present their case in front of an administrative law judge who decides if they are entitled to benefits. Approximately two out of three applicants are denied benefits and must appeal by requesting a hearing. It typically takes about 18 months from the day a person applies for benefits until they have their case decided by an administrative law judge, if a hearing is necessary.
To receive benefits, an individual must prove that they cannot perform his or her past work or any other relevant work in the economy on a full-time basis. The individual must have strong medical evidence to support their claim. There are hundreds of administrative law judges in the nation who hear cases in person and by video monitor. There is a component of luck involved with regard to whether a person pursuing a claim will have their case decided by a judge who has a high allowance rate, a low allowance rate, or an allowance rate somewhere in between.
Even if a person is disabled, by law they cannot receive Social Security Disability benefits until after a five-month waiting period passes. If proved disabled, they will not receive Medicare Benefits until 24 more months pass. Individuals who typically wait approximately 18 months to have their case decided, many lose their homes and ability to pay if they have to wait for a hearing to be awarded benefits, they typically experience significant financial damage well before their case is concluded and any benefits are received.
Forgive me if I am slightly offended when I hear someone say, "If someone doesn't want to work they can just go on Social Security Disability." The fact is that the benefits are not given out hand over fist. Social Security Disability benefits are paid to people who have strong medical evidence supporting their claims.
The next time you hear someone say that they are skeptical about someone applying for or receiving Social Security Disability benefits, remember that if you cannot work due to a medical limitation, you will probably have to fight to receive your benefits — which come from a fund that you pay into yourself.
You don't just go on disability without proving your case. Don't be fooled by anyone who tries to lead you to believe that the large majority of people collecting Social Security Disability in our country don't deserve their benefits.
– Samuel K. Silverman is a Kalamazoo attorney who specializes in handling Social Security Disability and Supplemental Security Income claims in Kalamazoo, Portage, Battle Creek, and surrounding areas.